Task Force Personnel
FL USAR Task Force 6 consists of several components of members.
​

Command Staff

Technical Specialists

Search Specialists

Medical Specialists

Rescue Specialists

Heavy Rigging Specialists

Haz Mat Managers
Structural Collapse
Structural Collapse involves searching, marking, gaining access to, packaging and removal of victim(s) that have become trapped in collapsed structures.
Techniques may include shoring, breaching and breaking of construction materials from basic timber to steel and reinforced concrete.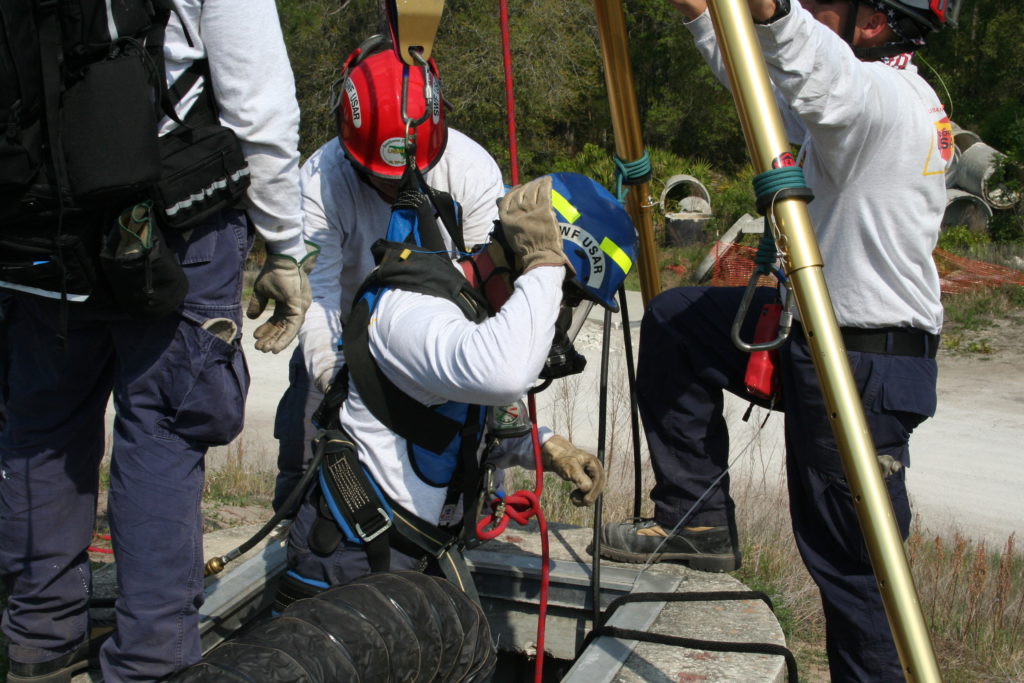 Confined Space Rescue
Provides the rescue of individuals that have become entrapped or injured in areas that have limited or restricted means of entry or exit and are not designed for continuous human occupancy. 
Atmospheric hazards may be encountered due to lack of ventilation or the introduction of hazardous materials into the  environment. 
Trench Rescue
Trench Rescue involves the removal of victims that have become entrapped in excavation accidents or trench collapses that result in soil and/ or rocks falling or sliding in such a way as to prevent easy removal.
These rescues involve shoring (securing) of trench walls to allow rescue of the victim(s) and prevent additional collapses that could cause further harm or danger to the victim or team members.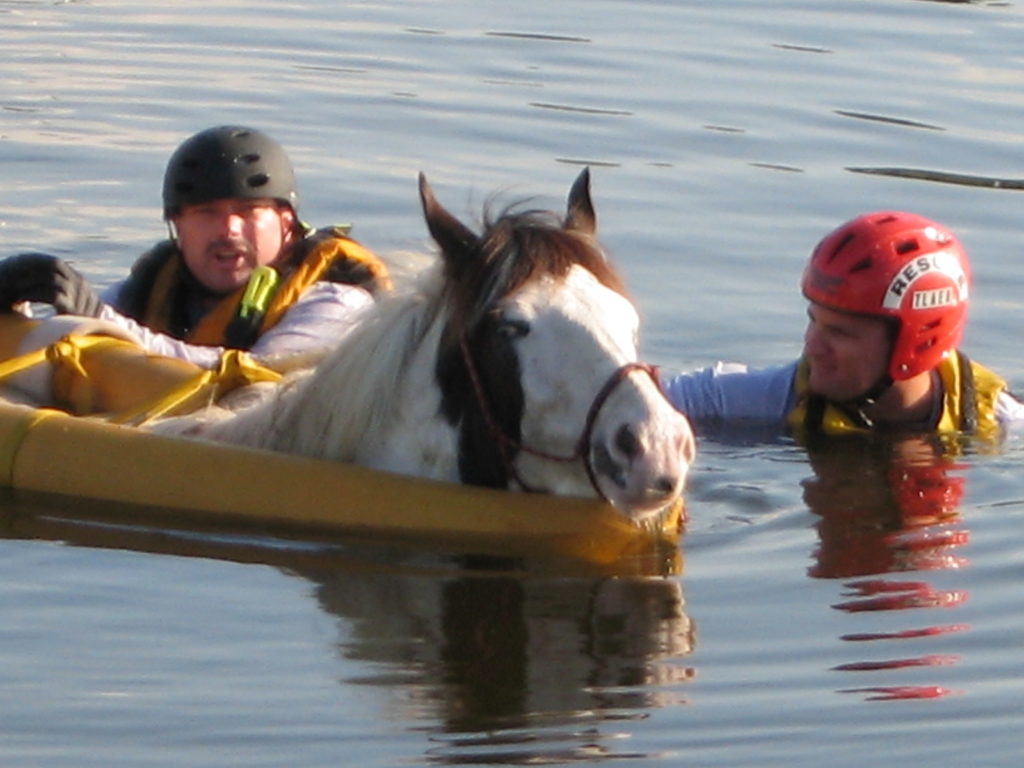 Large Animal Rescue
Large Animal Rescue uses the simplest, safest, and lowest tech approach to a large animal emergency incident, thereby reducing the risk of injury to both the animal and the rescuers.
Wide Area Search
Wide Area Search involves performing a victim search using specialized techniques as well as several manual & electronic detection equipment. This is supported by the use of trained canine search dogs.
High & Low Angle Rescue
High and Low Angle Rescue involves the use of ropes and related hardware and equipment to gain access to and remove victims from hazardous conditions with limited accessibility such as above or below grade, highrise buildings, etc.
Flood & Swiftwater Rescue
Swiftwater Rescue involves the removal of victims from dams, locks, flash flooding and swift moving water using a variety of techniques and tools available such as Rope Rescue & Inflatable Boats.